Rent Photography Studio For Shoots in Bangalore
Studio Space for Rent in Bangalore
Rent Photography Studio in Bengaluru at Page3Artist Studio
Welcome to Page3Artist Studio, your premier destination for professional photography and video shoots in Bengaluru. Are you in search of a top-notch photography studio available for rent in the vibrant city of Bengaluru? Look no further; Page3Artist Studio is your ideal choice for all your photography needs.
Our State-of-the-Art Photography Studio
At Page3Artist Studio, we offer a state-of-the-art photography studio designed to meet the diverse requirements of photographers, videographers, and creative professionals. Our studio space is equipped with cutting-edge technology and top-quality amenities, ensuring that your creative vision can come to life seamlessly.
Why Choose Page3Artist Studio for Your Photography Needs:
Prime Location: Our studio is strategically located in the heart of Bengaluru, making it easily accessible to both local and out-of-town photographers.
Spacious Studio Space: Our well-lit studio is spacious, providing ample room for your photography and video projects. Whether it's a fashion shoot, product photography, or a creative concept, we have the space you need.
Professional Lighting Setup: We understand the importance of lighting in photography. Our studio comes equipped with a professional lighting setup to help you achieve the perfect shot.
Variety of Backdrops: Choose from a range of backdrops to suit your project's style and theme, ensuring every photo turns out just as you envisioned.
Comfortable Lounge Area: We offer a comfortable lounge area where you can relax between takes or hold discussions with your team.
Editing Stations: Need to review and edit your work on the spot? We provide editing stations to streamline your workflow.
Perfect for All Types of Photography:
Whether you are a professional photographer, a budding artist, or a creative agency, our studio is equipped to cater to a wide range of photography genres, including:
Fashion Photography
Product Photography
Portrait Photography
E-commerce Photography
Commercial Shoots
and More!
Affordable Rental Packages:
We understand the importance of budget constraints in creative projects. Our rental packages are designed to be cost-effective, allowing you to focus on your photography without breaking the bank.
Book Your Studio Today:
When you rent our photography studio, you are choosing a space dedicated to creativity and innovation. At Page3Artist Studio, your vision comes first, and our studio is here to bring it to life. Contact us to book your slot and experience photography like never before.
Hire Studio On Rent for TVCs, Brand Campaigns, and Ad Shoots in Bengaluru
Our Studio has been a part of many Photo and Video Commercials over the years.
Contact Us:
Page3Artist Studio, Bengaluru
[81509 40626 | 77950 40626]
Domlur, Bengaluru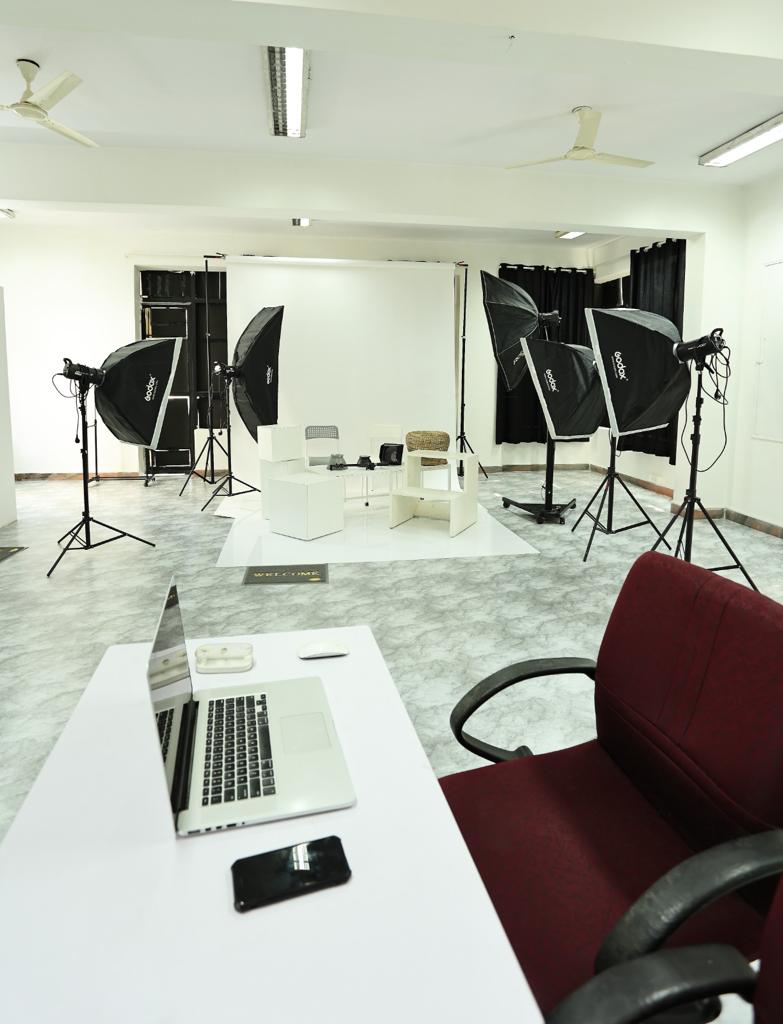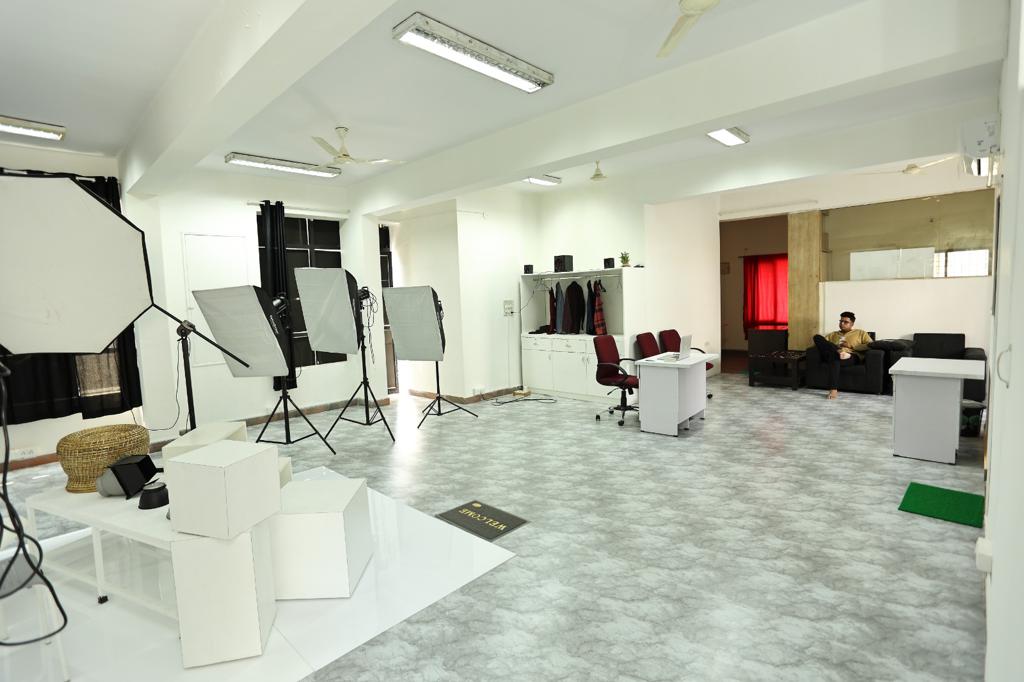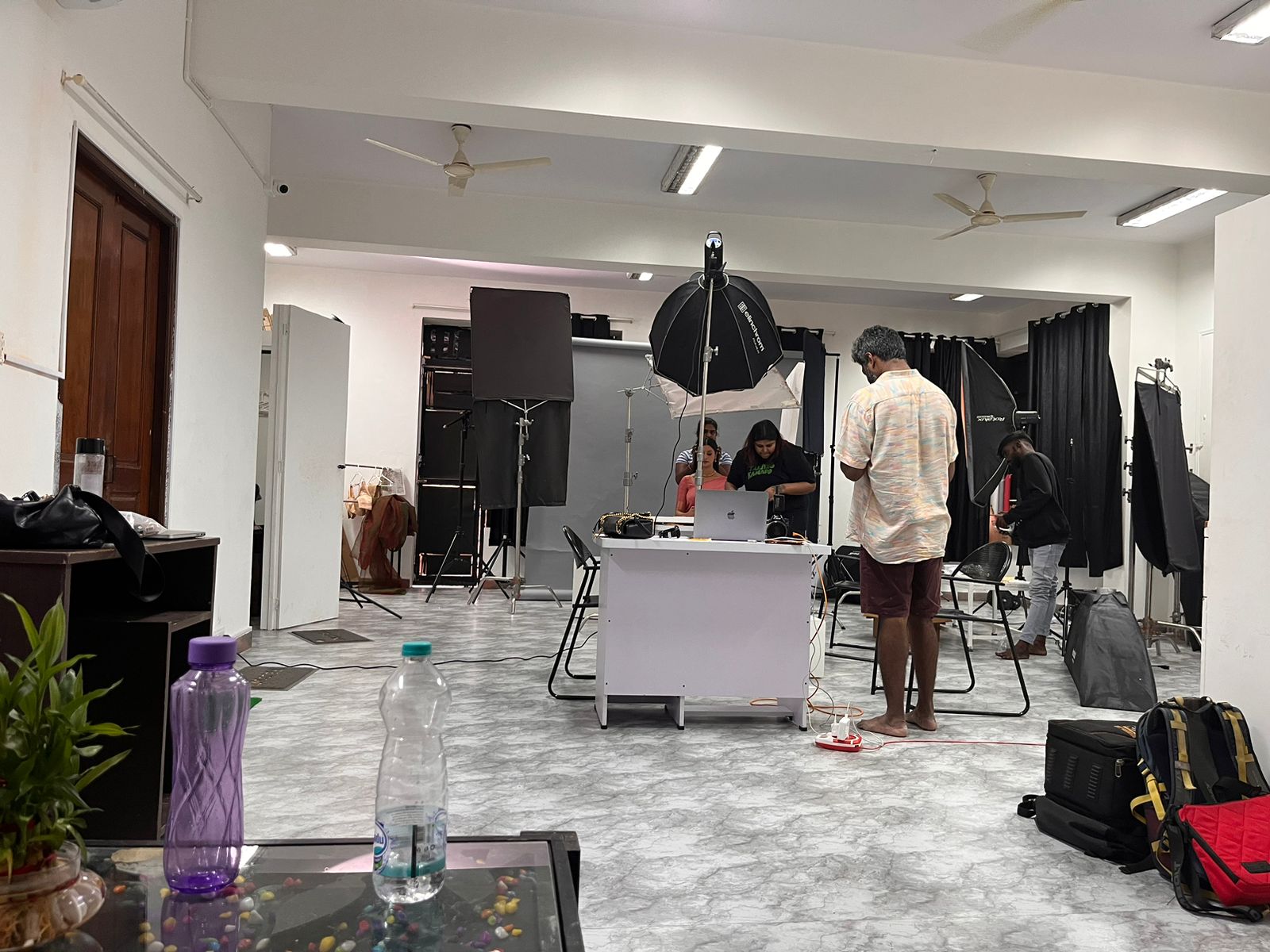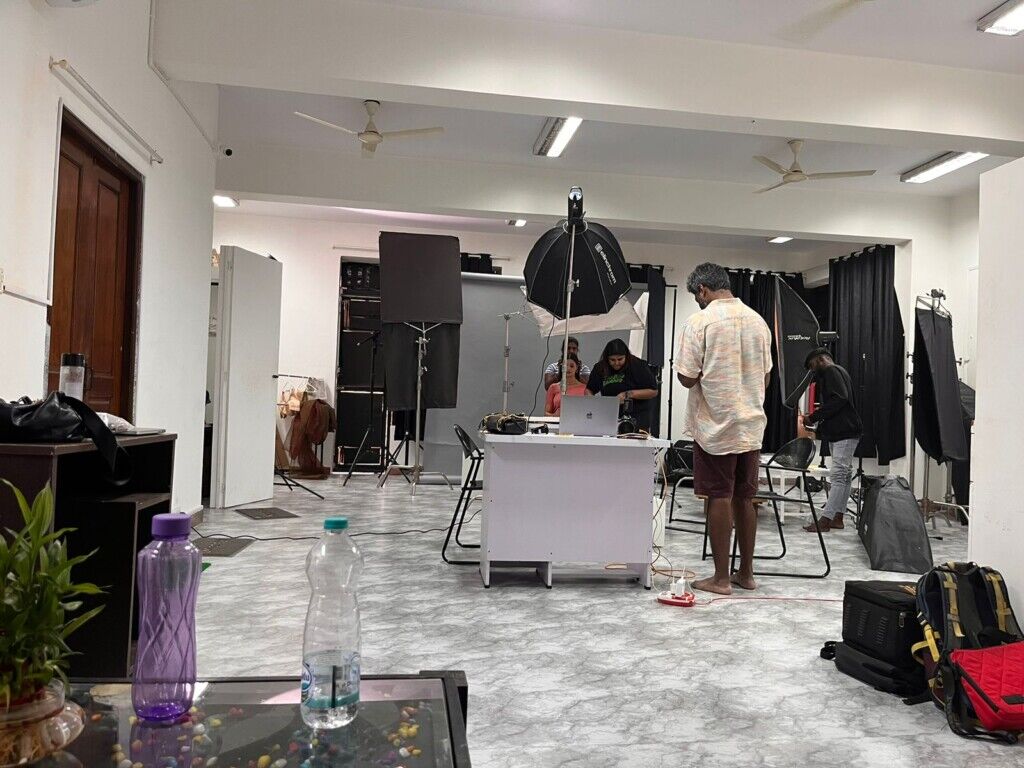 Why choose us?
To meet our customers' needs, P3A Studio offers a wide range of innovative, professional video and photography services. From idea to completion, we develop your project from the ground up. To ensure absolute color accuracy and sharpness, our videos and photographs are shot using cutting-edge high-end equipment.
Quickly modular
With us, almost everything is on wheels, and everything is easily modulated. The possibilities of combinations to create your space are endless.
A Stunningly Designed, Urban-Contemporary Studio
The P3A Studio is Bangalore's most prestigious modeling studio, with over a decade of experience photographing portfolios for talented models and actors. We have an efficient team of photographers, fashion stylists, makeup artists, and in-house post-production teams that specialize in spectacular portfolio shoots. We create a personalized plan based on your needs in order to achieve your unique goals.
The P3A Studio offers talented models, kids, commoners etc a one-on-one work atmosphere where they can work on various aspects of the portfolio shoot such as poses, styling, makeup, and more. On the day of the shoot, you should expect a comfortable environment as we work to bring out the best of you. Our next move is to guide you step by step to shed your inhibitions to pose.